Alexandra Patricia Morgan Carrasco, commonly known as Alex Morgan is an American professional soccer player who plays as a striker and captain for San Diego Wave FC of the National Women's Soccer League, the highest division of women's professional soccer in the United States, and the United States women's National Soccer Team (USWNT).
Morgan is a talented and dedicated soccer player who has made a significant impact on the sport. With her skill, determination, and leadership, she has become one of the most recognizable and respected figures in women's soccer and continues to inspire fans around the world.
Born on July 2, 1989, in San Dimas, California, Morgan has been passionate about soccer from a young age and has worked tirelessly to hone her skills and become one of the most recognizable sports stars across the globe.
Alex Morgan began her career unofficially at the young age of 14 when she joined the Cypress Elite soccer club. After high school, Morgan was recruited by the University of California where she played for the California Golden Bears. After which, Morgan was drafted as number one in the 2011 Women's Professional Soccer (WPS) Draft by the Western New York Flash.
She quickly made an impact in the league, scoring four goals in her first five games and earning recognition as the WPS Rookie of the Year.
In 2012, Morgan made her debut with the US Women's National Team (USWNT) and has since become one of the team's most important players. She has helped lead the USWNT to numerous victories, including a gold medal at the 2012 London Olympics, and the 2019 FIFA World Cup.
Morgan's success on the field has earned her recognition and accolades from fans and media alike. She has been named to several All-Star teams and has won several awards, including the US Soccer Female Athlete of the Year award in 2012 and 2019.
In addition to her success on the field, Morgan is also known for her activism and advocacy for women's soccer. She has been a vocal advocate for equal pay and better treatment of female soccer players and has used her platform to raise awareness about these issues and push for change.
Off the field, Morgan is also a successful businesswoman and author. She endorses several products, including Coca-Cola, Nike, and Simon & Schuster.
What makes Alex Morgan special?
1. Skill and Talent
Morgan is a technically skilled player with exceptional dribbling and finishing abilities, which have helped her score numerous goals for both her club teams and the US Women's National Team.
2. Leadership
Morgan is a strong leader both on and off the field, inspiring her teammates and setting a positive example for other players to follow.
3. Advocacy
Morgan is a vocal advocate for women's soccer and has been a driving force in the fight for equal pay and better treatment of female soccer players.
4. Longevity
Morgan has sustained a high level of play over a long period of time and has been a key player for the USWNT for several years, helping them win multiple Olympic and World Cup titles.
5. Charisma
Morgan has a magnetic personality and is known for her energy, passion, and excitement on the field, making her a fan favorite and an ambassador for the sport.
The Kicks – Book and TV series
She has also written a children's book series of 12 books, 'The Kicks' that also has a TV sitcom of the same title available on Amazon Prime.
The series follows the adventures of Devin, a 12-year-old girl who dreams of playing soccer like her hero, Alex Morgan. Through the books, readers get an inside look at the world of soccer and the challenges that come with pursuing a career in the sport. The series aims to inspire and encourage youngsters, especially young girls, to follow their dreams and strive for success, just like Alex Morgan.
The Kicks has been well-received by fans and has helped to introduce a new generation of young readers to the world of soccer and the amazing achievements of Alex Morgan.
In 2015 Morgan published the memoir Breakaway: Beyond the Goal.
Alex Morgan's Husband
Alex Morgan is married to Servando Carrasco. Born August 13, 1988, Carrasco is also a professional soccer player who currently plays as a midfielder for the LA Galaxy in Major League Soccer (MLS). The couple met while they were both student-athletes at the University of California, Berkeley, and got married in 2014.
Carrasco played college soccer at the University of California, Berkeley, where he was a standout player and helped lead the team to several successful seasons. After his college career, he was drafted by the Seattle Sounders in the 2011 MLS SuperDraft and went on to play for several other teams in the league, including Sporting Kansas City, Houston Dynamo, and Orlando City SC.
In addition to his club career, Carrasco has also been a regular player for the United States men's national soccer team and has represented his country at various international competitions, including the CONCACAF Gold Cup and the Copa America.
Carrasco is known for his commitment to giving back to the community and promoting the sport of soccer. He has been involved in various charitable organizations and initiatives and has used his platform as a professional athlete to inspire and mentor young players.
Alex Morgan – hot pictures
Off the field, our soccer sweetheart is an avid fashionista. And we can't miss out on sharing a few hot pictures of her Alex Morgan.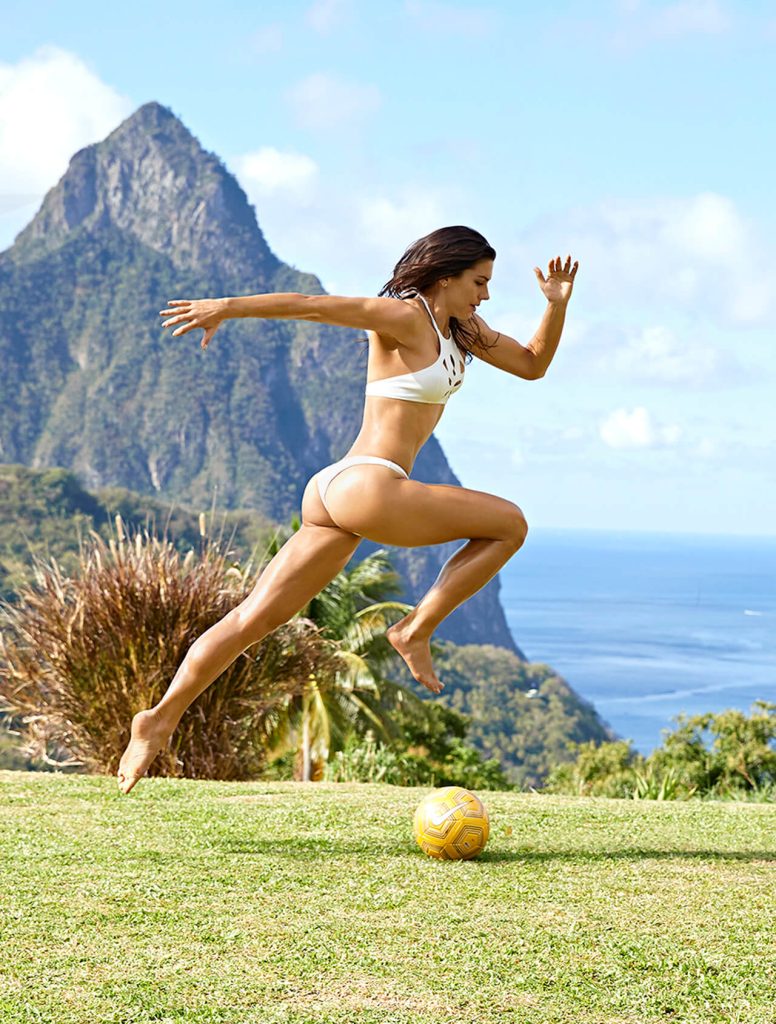 Alex Morgan's TOGETHXR
TOGETHXR is a recently-founded media and commerce company co-founded by four world-renowned athletes: Alex Morgan, Chloe Kim, Simone Manuel, and Sue Bird. These four athletes are champions in their respective sports and have made a significant impact both on and off the field.
TOGETHXR was founded with the goal of empowering and supporting female athletes and providing them with a platform to share their stories and connect with fans. Headquartered in Los Angeles, California, the company was launched in 2021 and has quickly become a popular destination for fans who are interested in learning more about the lives of these inspiring athletes.
The four co-founders of TOGETHXR are all highly successful and accomplished athletes in their own right. Alex Morgan is a World Cup-winning soccer player who has also competed in the Olympics. Chloe Kim is a world-renowned snowboarder and X Games champion. Simone Manuel is an Olympic gold medalist swimmer. Sue Bird is a legendary basketball player who has won multiple Olympic gold medals and WNBA championships.
Alex Morgan's daughter – Charlie Elena Carrasco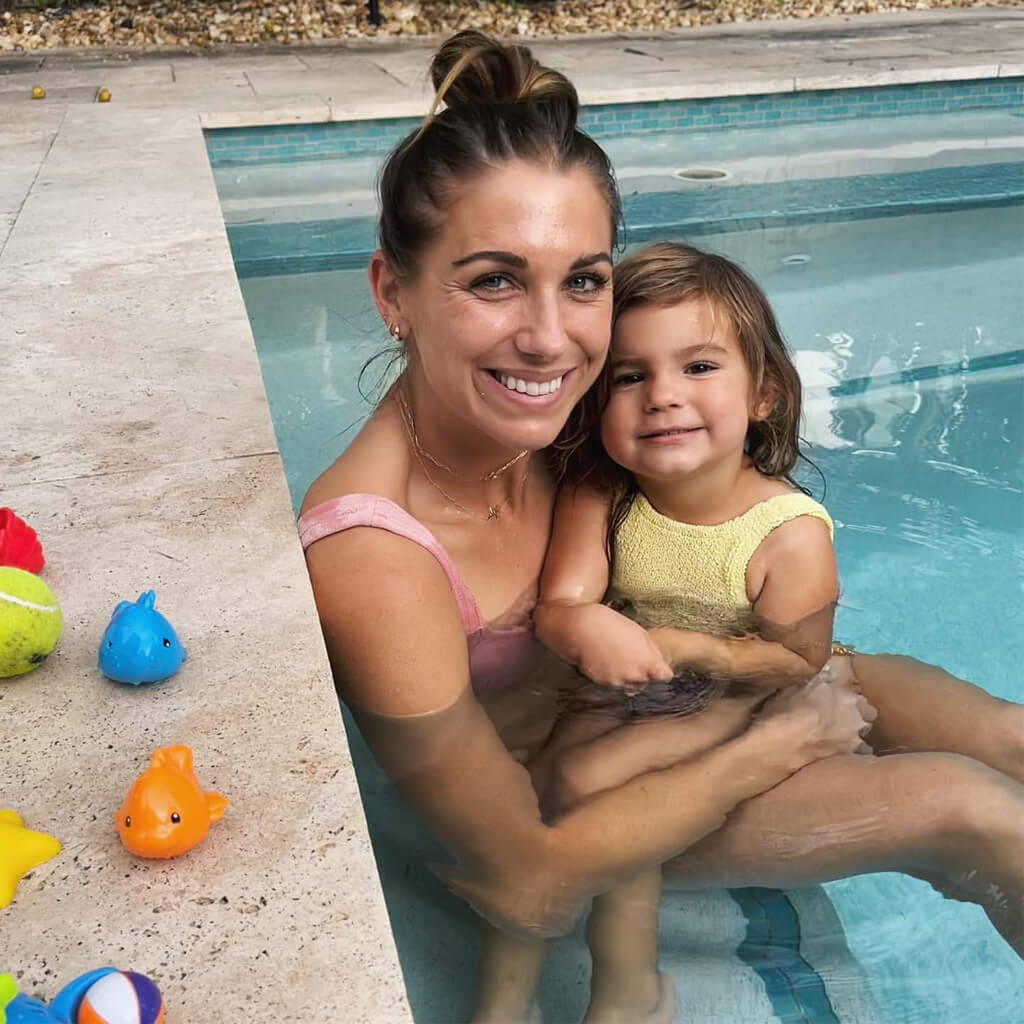 Alex Morgan is the mother of daughter Charlie Elena Carrasco. Charlie was born on May 7, 2020, and is Alex and her husband, Servando Carrasco's first child.
Since becoming a mother, Alex has spoken about the challenges and joys of balancing motherhood and her professional career as a soccer player. Despite the difficulties, she has said that being a mother has made her a better player and person, as it has given her a new perspective on life and her goals.
Alex sports many glimpses of her life as a mother on social media, and her followers have been able to see how she and her daughter are bonding and growing together. Charlie has also accompanied her mother on some of her trips to soccer games and events, which has allowed her to spend quality time with her family even while pursuing her career.